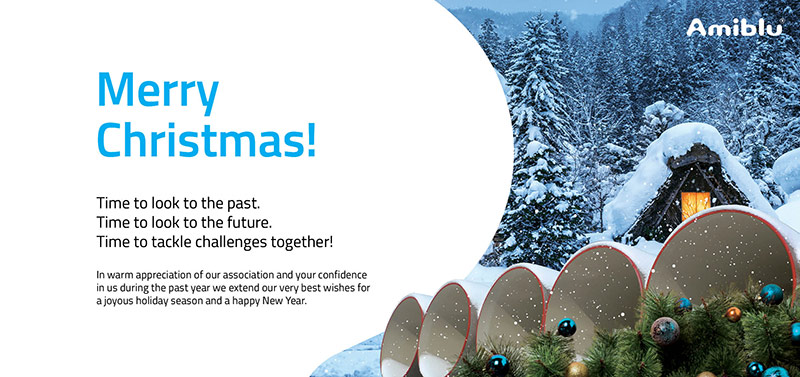 16 Dec

The whole world was standing still in 2020. For us it was time to move.

Looking back, 2020 has been a challenging year: Everywhere we look, the pandemic and the resulting lockdowns put a halt on projects, business plans, and strategic decisions.
But despite these dire circumstances, we at Amiblu kept moving.
Above all, we strengthened our core business while protecting at all times the health of our business partners, families, and our own.

We look back in gratitude for a really successful 2020.

If 2020 has taught us one thing, it is this: to not lose track of the big picture, to take the next step towards an ambitious goal, to work on one of our time's most pressing concerns, and contribute to solving a global problem. That is what we did and that is what made it worth stepping outside of our comfort zones every day.

Thank you all for your support, for all the successes we achieved, and the successes to come!
We wish you and your family a blessed Christmas time!