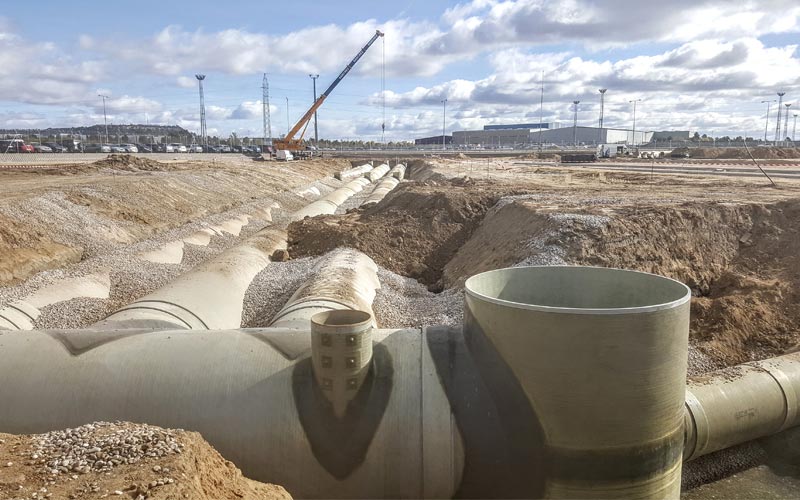 25 Jan

Amiblu supplies XL GRP retention tank

In late 2017, Amiblu supplied a 1450 m³ GRP retention tank to the FASA Renault Suppliers Park in the Spanish city of Valladolid.

The tank consists of three 120 m long GRP lines DN 2200 that are connected to a 12 m long module DN 2600, a vertical manhole DN 3000 that is linked to the pipe network, and three additional chambers for cleaning. Installed by the UTE ARCOR-COPSA for the ICE Institute for Business Competitiveness of the Junta de Castilla y León, the tank retains stormwater flows when they reach their maximum level and regulates the runoff. Amiblu once again provided a sustainable solution with the unbeatable advantages of GRP: Corrosion resistance, leak-tightness, excellent hydraulic and chemical properties, light weight, and quick and easy installation.