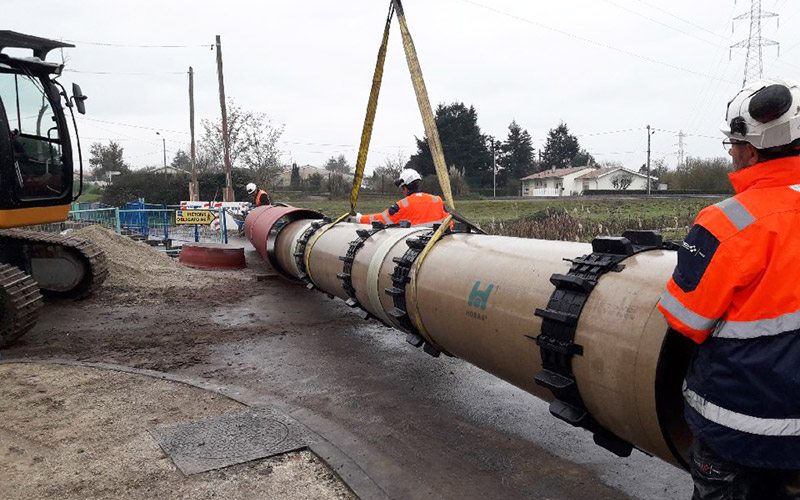 22 Jan

Double-pipe solution with Hobas GRP products in Bordeaux

Bordeaux. Home to some of the world's most special wines. And currently stage for an equally special double-pipe solution with Hobas GRP products!

In the course of tramway works in the city of Eysines, the existing sewer network is currently being diverted and extended with 105 m Hobas pipes DN 800, half of which are inserted in cast iron casings, as well as four Hobas GRP double manholes OD 1434 / 1026. The double-pipe technology has been chosen to protect the potable water line nearby and increase the system's structural capacity.