Gebietsverkaufsleiter West
Amiblu ist der führende Spezialist für Rohrsysteme aus glasfaserverstärkten Kunststoffen für Regen- und Schmutzwasser, Trinkwasser, Bewässerung, Wasserkraft und Industrie. Die Amiblu Gruppe ist in 125 Ländern rund um den Globus aktiv und beschäftigt rund 1.500 Mitarbeiter. Zur Verstärkung unseres Vertriebsteams in Österreich suchen wir einen Gebietsverkaufsleiter (m/w/d) für die Region West.
Was sind die Aufgaben?
Eigenverantwortlich für die Erfüllung des Verkaufsbudgets Ihres Vertriebsgebietes
Laufende Ermittlung neuer Absatzmöglichkeiten bei bestehenden und neuen Kunden (Kommunen, Planer, Baufirmen, Handel)
Qualifizierte technisch-versierte Beratung unserer Kunden
Repräsentanz des Unternehmens auf Messen sowie relevanten Tagungen etc.
Was suchen wir?
Technische Ausbildung, möglichst Ingenieur oder eine vergleichbare Qualifikation
Alternativ – kaufmännisch ausgebildet mit fundiertem technischen Verständnis
Kommunikationsstark/-fähig mit Verhandlungs- und Verkaufsgeschick
Mehrjährige Erfahrung im Vertrieb von Bauprodukten – idealerweise in der Rohrbranche
Affinität im Umgang mit IT und Erfahrung mit web-basiertem Verkauf
Selbständige, genaue und strukturierte Arbeitsweise
Führerschein B
Was bieten wir?
Großen individuellen Gestaltungsspielraum
Einarbeitung und Schulung in die technische Thematik
Wir alle haben Stärken und Schwächen, sonnige und neblige Tage. Deshalb steht bei uns die Gemeinschaft im Mittelpunkt. Wir suchen neugierige Köpfe, denen ihr Team am Herzen liegt, die etwas bewirken wollen und stolz darauf sind, an innovativen Produkten zu arbeiten. Da wir selbst ein bunt gemischter Haufen sind, sind bei uns alle Geschlechter, Ethnien, Religionen, Altersgruppen und sexuellen Ausrichtungen willkommen.
Für diese Position gilt eine kollektivvertragliche Vergütung von zumindest EUR 4.000,- auf Basis einer Vollzeitbeschäftigung. Wir sind jedoch gerne bereit, Qualifikationen und positionsbezogene Erfahrungen nach marktüblichen Maßstäben zu honorieren. Zusätzlich zur Vergütung bieten wir eine erfolgsabhängige Provision und ein entsprechendes Firmenfahrzeug.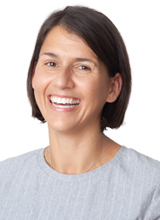 Christina Kienzer

HR Business Partner
Amiblu Holding GmbH
Sterneckstraße 19
9020 Klagenfurt
jobs@amiblu.com
Interested?
We look forward to receiving your application and meeting you in person! If you have any questions, please contact
Christina Kienzer
.
Benefits






https://www.amiblu.com/wp-content/uploads/Bildschirmfoto-2023-06-24-um-10.55.35.png
574
3694
Sabrina Waldner
/wp-content/uploads/logo-amiblu-white.png
Sabrina Waldner
2023-10-20 08:38:05
2023-10-20 08:38:06
Gebietsverkaufsleiter West