Amiblu ist der führende Spezialist für Rohrsysteme aus glasfaserverstärkten Kunststoffen für Regen- und Schmutzwasser, Trinkwasser, Bewässerung, Wasserkraft und Industrie. Die Amiblu Gruppe ist in 125 Ländern rund um den Globus aktiv, beschäftigt rund 1.500 Mitarbeiter. Zur Verstärkung unseres IT-Teams bei Amiblu in Döbeln, Deutschland, suchen wir eine/n IT-Systemadministrator (m/w/d).
Was sind die Aufgaben?
Gewährleistung der Funktionsfähigkeit von Hard- und Softwarekomponenten
Sicherstellung der System- und Datensicherheit und der ordnungsgemäßen Funktion der Kommunikationssysteme
Wahrnehmung von Projektaufgaben im Rahmen der EDV-Unterstützung
Gewährleistung regelmäßiger Datensicherung und Aufrechterhaltung der Datenintegrität (Datenstrukturen) sowie Sicherstellung der Funktionsfähigkeit der Datenbanken
Bereitstellung von Mobil- und Festnetzkommunikation
Sicherstellung der Kommunikationsfähigkeit
Gewährleistung der notwendigen EDV-technischen Arbeitsplatzunterstützung
Was suchen wir?
Abgeschlossene Ausbildung im IT-Bereich und mehrjährige Berufserfahrung
Grundlegende Kenntnisse im Bereich Netzwerk
Sicherheit im Umgang mit strukturierter Verkabelung
Erfahrungen im Virenschutz, in der Softwareverteilung und im Umgang mit Siemens-Steuerungsanlagen
Gute Kenntnisse in ERP-Systemen (z.B. SAP) und Windows Betriebssysteme, vornehmlich Windows
Selbstständige Arbeitsweise und gute Analysefähigkeiten
Kommunikationsstärke und Dienstleistungsbewusstsein
Wir alle haben Stärken und Schwächen, sonnige und neblige Tage. Deshalb steht bei uns die Gemeinschaft im Mittelpunkt. Wir suchen neugierige Köpfe, denen ihr Team am Herzen liegt, die etwas bewirken wollen und stolz darauf sind, an innovativen Produkten zu arbeiten. Da wir selbst ein bunt gemischter Haufen sind, sind bei uns alle Geschlechter, Ethnien, Religionen, Altersgruppen und sexuellen Ausrichtungen willkommen.
Für diese Position zahlen wir Ihnen eine angemessene Vergütung auf der Basis einer Vollzeitbeschäftigung. Wir sind bereit, Qualifikationen und positionsbezogene Erfahrungen marktüblich zu honorieren.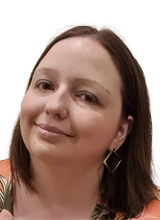 Anja Schell

Amiblu Germany GmbH - Niederlassung Döbeln
Am Fuchsloch 19
04720 Döbeln
jobs-de@amiblu.com
Interested?
We look forward to receiving your application and meeting you in person! If you have any questions, please contact
Anja Schell
.
Benefits




https://www.amiblu.com/wp-content/uploads/Amiblu-job-ads-banner.jpg
200
1241
Sabrina Waldner
/wp-content/uploads/logo-amiblu-white.png
Sabrina Waldner
2023-07-06 12:26:29
2023-09-26 12:36:47
IT-Systemadministrator