Praktykant w Dziale Marketingu
W Amiblu jesteśmy zdeterminowani, aby rozwiązać światowy kryzys wodny za pomocą nowoczesnych rurociągów, które przetrwają pokolenia. Działamy w 125 krajach na całym świecie, niezawodnie transportujemy wodę do i z domów, zakładów przemysłowych oraz każdego z nas. Aby wzmocnić nasz zespół w Gdańsku, poszukujemy osoby w niepełnym wymiarze godzin na stanowisko Praktykant w Dziale Marketingu.
Twoje zadania:
wsparcie Menagera ds. Komunikacji i Marketingu poprzez weryfikację treści do zamieszczania w mediach społecznościowych oraz treści przeznaczonych do publikacji przez pracowników za pośrednictwem platformy Sharebee;
weryfikacja informacji prasowych;
działania w obszarze Employer Brandingu – projekt Great Place To Work;
wsparcie w przygotowaniu materiałów i gadżetów;
kontakt z zewnętrznymi dostawcami;
monitorowanie i analiza rynku pod kątem marketingowym, tworzenie prezentacji;
współudział w eventach branżowych;
współpraca z różnymi działami w firmie również zagranicznymi.
Oczekujemy:
pasjonata/pasjonatki tematyki marketingu i komunikacji;
swobody poruszania się po social mediach;
dyspozycyjności minimum 20 h w tygodniu;
znajomości języka angielskiego pozwalającego na swobodną komunikację;
mile widziani studenci/studentki kierunków: marketing/komunikacja/nowe media/pr/zarządzanie/psychologia;
znajomości MS Office, Teams, Sharepoint;
chęci do nauki.
Każdy z nas ma mocne i słabe strony, lepsze i gorsze dni. Dlatego towarzystwo jest dla nas najważniejsze. Szukamy dociekliwych umysłów, osób, które troszczą się o swój zespół, które chcą coś zmienić i są dumne z pracy nad najnowocześniejszymi produktami. Jako różnorodna i barwna organizacja, zapraszamy do współpracy wszystkich, niezależnie od płci, pochodzenia etnicznego, wyznania, wieku czy orientacji seksualnej.
Chcesz razem z nami współtworzyć produkty dla pokoleń? Zapraszamy! Oferujemy atrakcyjne wynagrodzenie adekwatne do posiadanego doświadczenia i umiejętności.
Do przesyłanych dokumentów należy dołączyć uzupełniony i podpisany druk: "Zgoda na przetwarzanie danych osobowych kandydata do pracy".
.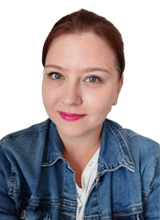 Interested?
We look forward to receiving your application and meeting you in person! If you have any questions, please contact
Anna Ryglewska
.
Benefits





https://www.amiblu.com/wp-content/uploads/Amiblu-job-ads-banner.jpg
200
1241
Sabrina Waldner
/wp-content/uploads/logo-amiblu-white.png
Sabrina Waldner
2023-07-04 15:42:51
2023-09-04 08:58:37
Praktykant w Dziale Marketingu