Technik ds. Aplikacji Produktu
W Amiblu jesteśmy zdeterminowani, aby rozwiązać światowy kryzys wodny za pomocą nowoczesnych rurociągów, które przetrwają pokolenia. Działamy w 125 krajach na całym świecie, niezawodnie transportujemy wodę do i z domów, zakładów przemysłowych oraz każdego z nas. Aby wzmocnić nasz zespół w Dąbrowie Górniczej, poszukujemy osoby na pełen etat (k/m) na stanowisko: Technik ds. Aplikacji Produktu.
TWOJE OBOWIĄZKI NA STANOWISKU PRACY:
przygotowanie dokumentów technicznych / rysunków technicznych;
wykonywanie podstawowych obliczeń, wsparcie rozwoju produktu i jego zastosowań;
wsparcie rozwoju projektów technicznych– współpraca z zespołem Działu Sprzedaży.
TO OFERUJEMY:
zatrudnienie w międzynarodowej firmie z perspektywą nawiązania długofalowej współpracy;
wprowadzające szkolenia wewnętrzne oraz rozwój kompetencji poprzez udział w szkoleniach dodatkowych (oferujemy szkolenie z zakresu Autodesk Inventor);
przyjazne środowisko pracy oraz wsparcie zespołu;
wynagrodzenie adekwatne do posiadanych umiejętności;
pracę pełną wyzwań i możliwości rozwoju!
NASZE WYMAGANIA:
średniego wykształcenia technicznego związanego z: budownictwem, mechaniką, inżynieria środowiska, budową maszyn lub podobnych;
nie wymagamy doświadczenia zawodowego – wszystkiego Cię nauczymy;
umiejętności rysowania przy pomocy oprogramowania AutoCAD – atutem będzie umiejętność rysowania przy użyciu Autodesk Inventor;
podstawowej umiejętności czytania rysunku technicznego;
posługiwania się oprogramowaniem MS Office;
zaangażowania w wykonywanie powierzonych obowiązków;
umiejętności pracy w zespole.
Każdy z nas ma mocne i słabe strony, lepsze i gorsze dni. Dlatego towarzystwo jest dla nas najważniejsze. Szukamy dociekliwych umysłów, osób, które troszczą się o swój zespół, które chcą coś zmienić i są dumne z pracy nad najnowocześniejszymi produktami. Jako różnorodna i barwna organizacja, zapraszamy do współpracy wszystkich, niezależnie od płci, pochodzenia etnicznego, wyznania, wieku czy orientacji seksualnej.
Chcesz razem z nami współtworzyć produkty dla pokoleń? Zapraszamy! Oferujemy atrakcyjne wynagrodzenie adekwatne do posiadanego doświadczenia i umiejętności.
Do przesyłanych dokumentów należy dołączyć uzupełniony i podpisany druk: "Zgoda na przetwarzanie danych osobowych kandydata do pracy".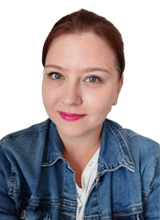 Interested?
We look forward to receiving your application and meeting you in person! If you have any questions, please contact
Anna Ryglewska
.
Benefits




https://www.amiblu.com/wp-content/uploads/Amiblu-job-ads-banner.jpg
200
1241
Sabrina Waldner
/wp-content/uploads/logo-amiblu-white.png
Sabrina Waldner
2023-11-16 11:32:35
2023-11-20 09:18:56
Technik ds. Aplikacji Produktu