Ausbildung Mechatroniker Industrie (3,5 Jahre)
Amiblu ist der führende Spezialist für Rohrsysteme aus glasfaserverstärkten Kunststoffen für Regen- und Schmutzwasser, Trinkwasser, Bewässerung, Wasserkraft und Industrie. Die Amiblu Gruppe ist in 125 Ländern rund um den Globus aktiv, beschäftigt rund 1.500 Mitarbeiter. Zur Verstärkung unseres Amiblu Teams in Döbeln, Deutschland, suchen wir eine/n Auszubildenden zum Mechatroniker Industrie (m/w/d).
Während Deiner Ausbildungszeit lernst Du:
alles über den Umgang mit unseren Maschinen- und Fertigungsanlagen
wie unsere Maschinen und Anlagen eingerichtet und bedient werden
die Fehlersuche und Behebung der Maschinen und Anlagen kennen
wie Du an der Installation neuer Produktionsmaschinen mitwirkst
die fachlich kompetente Zusammenarbeit mit anderen Fachabteilungen und externen Lieferanten
die Unterstützung von Neuentwicklungen und Prozessverbesserungen kennen
Was bringst Du für die Ausbildung mit?
ein guter Abschluss der 10. Klasse
Mathematik und Physik zählen zu Deinen Lieblingsfächern
selbstständige und zuverlässige Arbeitsweise
Bereitschaft zur Teamarbeit
Was kannst Du von uns erwarten?
abwechslungsreiche Mitarbeit in einem leistungsorientierten und dynamischen Arbeitsumfeld
intensive Ausbildungsbetreuung
Unterstützung bei theoretischen und praktischen Ausbildungsdefiziten
attraktive Vergütung und 30 Tage Urlaub pro vollzähliges Jahr
Wir alle haben Stärken und Schwächen, sonnige und neblige Tage. Deshalb steht bei uns die Gemeinschaft im Mittelpunkt. Wir suchen neugierige Köpfe, denen ihr Team am Herzen liegt, die etwas bewirken wollen und stolz darauf sind, an innovativen Produkten zu arbeiten. Bei Amiblu Germany lernst Du stets etwas Neues. Langeweile gibt es bei uns nicht. Als Azubi bist Du uns wichtig, denn guter Nachwuchs sichert die Zukunft unseres Unternehmens und aller Mitarbeiter. Gute Leistungen in der Ausbildung sichern Dir Deinen zukünftigen Arbeitsplatz in unserem Unternehmen.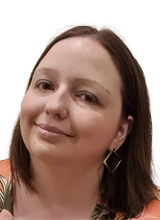 Anja Schell

Amiblu Germany GmbH - Niederlassung Döbeln
Am Fuchsloch 19
04720 Döbeln
jobs-de@amiblu.com
Interested?
We look forward to receiving your application and meeting you in person! If you have any questions, please contact
Anja Schell
.
Benefits





https://www.amiblu.com/wp-content/uploads/Amiblu-job-ads-banner.jpg
200
1241
Sabrina Waldner
/wp-content/uploads/logo-amiblu-white.png
Sabrina Waldner
2023-08-22 13:15:26
2023-08-31 12:23:26
Ausbildung Mechatroniker Industrie (3,5 Jahre)