Bereichsleiter Vertriebsinnendienst Deutschland
Amiblu ist der führende Spezialist für Rohrsysteme aus glasfaserverstärkten Kunststoffen für Regen- und Schmutzwasser, Trinkwasser, Bewässerung, Wasserkraft und Industrie. Die Amiblu Gruppe ist in 125 Ländern rund um den Globus aktiv, beschäftigt rund 1.500 Mitarbeiter. Zur Verstärkung unseres Amiblu Teams in Döbeln, Deutschland, suchen wir eine/n Bereichsleiter Vertriebsinnendienst Deutschland (m/w/d).
Was sind die Aufgaben?
Eigenverantwortliche Leitung des Bereiches Vertriebsinnendienst der Werke Döbeln und Trollenhagen mit Personalführung und Ergebnisverantwortung
Gesamtverantwortung für den ordnungsgemäßen Ablauf des gesamten internen Prozesses der Projektbearbeitung und -verfolgung von der Kalkulation bis hin zum Zahlungseingang
Zentrales Bindeglied zwischen unserem Außendienst, internen Abteilungen und Kunden
Unterstützung und Mitarbeit beim Digitalisierungsprozess
Kontinuierliche und nachhaltige Entwicklung, Optimierung und Ausbau der Prozesse innerhalb der Abteilung
Operative Verantwortung für den Budget-, Prognose- und Planungsprozess
Intensiver Austausch und Zusammenarbeit mit dem Vertriebsleiter Germany
Was suchen wir?
Erfolgreich abgeschlossenes Betriebswirtschaftliches oder Kaufmännisches Studium
Kenntnisse im Vertrags- und Zollrecht
Funktionsspezifische Berufs- und Führungserfahrung in Unternehmen mit hohem Warenumschlag
Gutes Prozessverständnis sowie wirtschaftliches und unternehmerisches Denken
Sehr gutes Englisch in Wort und Schrift
Hohe Kommunikationsfähigkeit, Zuverlässigkeit und Diskretion
Sicherer Umgang mit MS-Office, Erfahrung im ERP-System (SAP), Idealerweise Kenntnisse im System Super Office
Wir alle haben Stärken und Schwächen, sonnige und neblige Tage. Deshalb steht bei uns die Gemeinschaft im Mittelpunkt. Wir suchen neugierige Köpfe, denen ihr Team am Herzen liegt, die etwas bewirken wollen und stolz darauf sind, an innovativen Produkten zu arbeiten. Da wir selbst ein bunt gemischter Haufen sind, sind bei uns alle Geschlechter, Ethnien, Religionen, Altersgruppen und sexuellen Ausrichtungen willkommen.
Für diese Position zahlen wir Ihnen eine angemessene Vergütung auf der Basis einer Vollzeitbeschäftigung und einen Dienstwagen zur privaten Nutzung.. Wir sind bereit, Qualifikationen und positionsbezogene Erfahrungen marktüblich zu honorieren.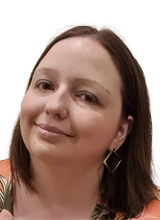 Anja Schell

Amiblu Germany GmbH - Niederlassung Döbeln
Am Fuchsloch 19
04720 Döbeln
jobs-de@amiblu.com
Interested?
We look forward to receiving your application and meeting you in person! If you have any questions, please contact
Anja Schell
.
Benefits






https://www.amiblu.com/wp-content/uploads/Amiblu-job-ads-banner.jpg
200
1241
Anja Strehlow
/wp-content/uploads/logo-amiblu-white.png
Anja Strehlow
2023-08-16 09:56:57
2023-08-16 09:56:58
Bereichsleiter Vertriebsinnendienst Deutschland