Młodszy Operator Produkcji Rur
W Amiblu jesteśmy zdeterminowani, aby rozwiązać światowy kryzys wodny za pomocą nowoczesnych rurociągów, które przetrwają pokolenia. Działamy w 125 krajach na całym świecie, niezawodnie transportujemy wodę do i z domów, zakładów przemysłowych oraz każdego z nas. Aby wzmocnić nasz zespół w Gdańsku, poszukujemy osoby w pełnym wymiarze godzin (k/m) na stanowisko Młodszy Operator Produkcji Rur.
TWOJE OBOWIĄZKI NA STANOWISKU PRACY:
produkcja rur standardowych:

obsługa maszyny odlewniczej, kontrola wizualna, obsługa wózka do wyciągania rur, obsługa matryc, obsługa piło-szlifierki – wszystkie czynności wykonywane pod nadzorem w trakcie wdrożenia – później samodzielnie;

prace fizyczne na hali szlifowania:

cięcie rur standardowych, przeciskowych oraz ciśnieniowych, wykonywanie szlifów i nakładanie łączników – wszystkie czynności wykonywane pod nadzorem w trakcie wdrożenia – później samodzielnie;

naprawa rur posiadających wady produkcyjne – pod nadzorem i zgodnie ze standardami jakościowym firmy;
prace pomocnicze na produkcji oraz w obszarze szlifowania;
TO OFERUJEMY:
możliwość zobaczenia miejsca pracy przed podjęciem zatrudnienia;
umowa o pracę bez pośredników;
stawka miesięczna od 5000 zł brutto;
system premiowy oparty na celach i wskaźnikach;
wewnętrzne szkolenia wprowadzające;
Program Poleceń Pracowniczych;
pakiet socjalny;
Święto Pracownika Amiblu – dodatkowy, płatny dzień wolny;
prywatna opieka medyczna;
Kafeteria;
ubezpieczenie grupowe.
NASZE WYMAGANIA:
gotowość do pracy w systemie zmianowym 4brygadowym;
wykształcenie zawodowe i minimum rok doświadczenia w pracy fizycznej w branży przemysłowej;
gotowość do nauki;
zdolności manualne i dokładność;
podstawowa znajomość rysunku technicznego;
umiejętność obsług ręcznych narzędzi pneumatycznych oraz pomiarowych;
mile widziane uprawnienia UDT do obsługi suwnic i/lub wózków widłowych;
mile widziane doświadczenie w obsłudze maszyn i urządzeń produkcyjnych (kontrola parametrów, obsługa pulpitów sterujących)
Każdy z nas ma mocne i słabe strony, lepsze i gorsze dni. Dlatego towarzystwo jest dla nas najważniejsze. Szukamy dociekliwych umysłów, osób, które troszczą się o swój zespół, które chcą coś zmienić i są dumne z pracy nad najnowocześniejszymi produktami. Jako różnorodna i barwna organizacja, zapraszamy do współpracy wszystkich, niezależnie od płci, pochodzenia etnicznego, wyznania, wieku czy orientacji seksualnej.
Chcesz razem z nami współtworzyć produkty dla pokoleń? Zapraszamy! Oferujemy atrakcyjne wynagrodzenie adekwatne do posiadanego doświadczenia i umiejętności.
Do przesyłanych dokumentów należy dołączyć uzupełniony i podpisany druk: "Zgoda na przetwarzanie danych osobowych kandydata do pracy".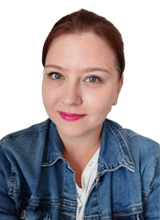 Interested?
We look forward to receiving your application and meeting you in person! If you have any questions, please contact
Anna Ryglewska
.
Benefits






https://www.amiblu.com/wp-content/uploads/Amiblu-job-ads-banner.jpg
200
1241
Sabrina Waldner
/wp-content/uploads/logo-amiblu-white.png
Sabrina Waldner
2023-07-04 15:26:27
2023-09-04 09:04:21
Młodszy Operator Produkcji Rur