Werkstudent (m/w/d) für Duales Studium (BA Riesa) in Umwelt-, Chemie- und Strahlentechnik, Studiengang Labor- und Verfahrenstechnik
Amiblu ist der führende Spezialist für Rohrsysteme aus glasfaserverstärkten Kunststoffen für Regen- und Schmutzwasser, Trinkwasser, Bewässerung, Wasserkraft und Industrie. Die Amiblu Gruppe ist in 125 Ländern rund um den Globus aktiv, beschäftigt rund 1.500 Mitarbeiter. Zur Verstärkung unseres Teams für Amiblu, Döbeln, Deutschland, suchen wir eine/n Studenten (m/w/d) für das duale Studium (BA) in Umwelt-, Chemie- und Strahlentechnik, Studiengang Labor- und Verfahrenstechnik.
Sudieninhalte:
Labor- und Verfahrenstechnik
Biotechnologie
Umwelt-, Chemie- und Strahlentechnik
Eckdaten:
Regelstudienzeit: 3 Jahre
30 Tage Urlaub innerhalb der Praxisphasen
Abschluss als Bachelor of Science (B. Sc.)
Voraussetzungen:
Fachgebundene Hochschulreife, Allgemeine Hochschulreife bzw. Fachhochschulreife bzw. gleichwertiger Abschluss
Hohe Eigenverantwortung, Flexibilität und Teamfähigkeit
Ausgeprägtes mathematisches und analytisches Denkvermögen
Gute Kenntnisse in Mathematik, Deutsch und Chemie
Motivation und Leistungsbereitschaft
Sehr gute Englischkenntnisse
Was kannst Du von uns erwarten?
Abwechslungsreiches Studium, geprägt von Eigenverantwortung und Gestaltungsspielräumen
Kennenlernen von unterschiedlichen Verfahrenstechnologien
Vertiefung der fachlichen Inhalte in unserem Werk Döbeln
Angenehme Arbeitsatmosphäre
Hervorragende Unterstützung durch das Team
Angemessenes Entgelt während des Studiums
Kennenlernen anderer Werke z.B. Trollenhagen
Wir alle haben Stärken und Schwächen, sonnige und neblige Tage. Deshalb steht bei uns die Gemeinschaft im Mittelpunkt. Wir suchen neugierige Köpfe, denen ihr Team am Herzen liegt, die etwas bewirken wollen und stolz darauf sind, an innovativen Produkten zu arbeiten. Bei Amiblu Germany lernst Du stets etwas Neues. Langeweile gibt es bei uns nicht. Als Werkstudent bist Du uns wichtig, denn guter Nachwuchs sichert die Zukunft unseres Unternehmens und aller Mitarbeiter. Gute Leistungen sichern Dir Deinen zukünftigen Arbeitsplatz in unserem Unternehmen.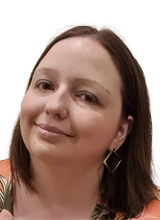 Anja Schell

Amiblu Germany GmbH - Niederlassung Döbeln
Am Fuchsloch 19
04720 Döbeln
jobs-de@amiblu.com
Interested?
We look forward to receiving your application and meeting you in person! If you have any questions, please contact
Anja Schell
.
Benefits


https://www.amiblu.com/wp-content/uploads/Amiblu-job-ads-banner.jpg
200
1241
Sabrina Waldner
/wp-content/uploads/logo-amiblu-white.png
Sabrina Waldner
2023-08-25 13:36:30
2023-08-31 12:16:37
Werkstudent (m/w/d) für Duales Studium (BA Riesa) in Umwelt-, Chemie- und Strahlentechnik, Studiengang Labor- und Verfahrenstechnik