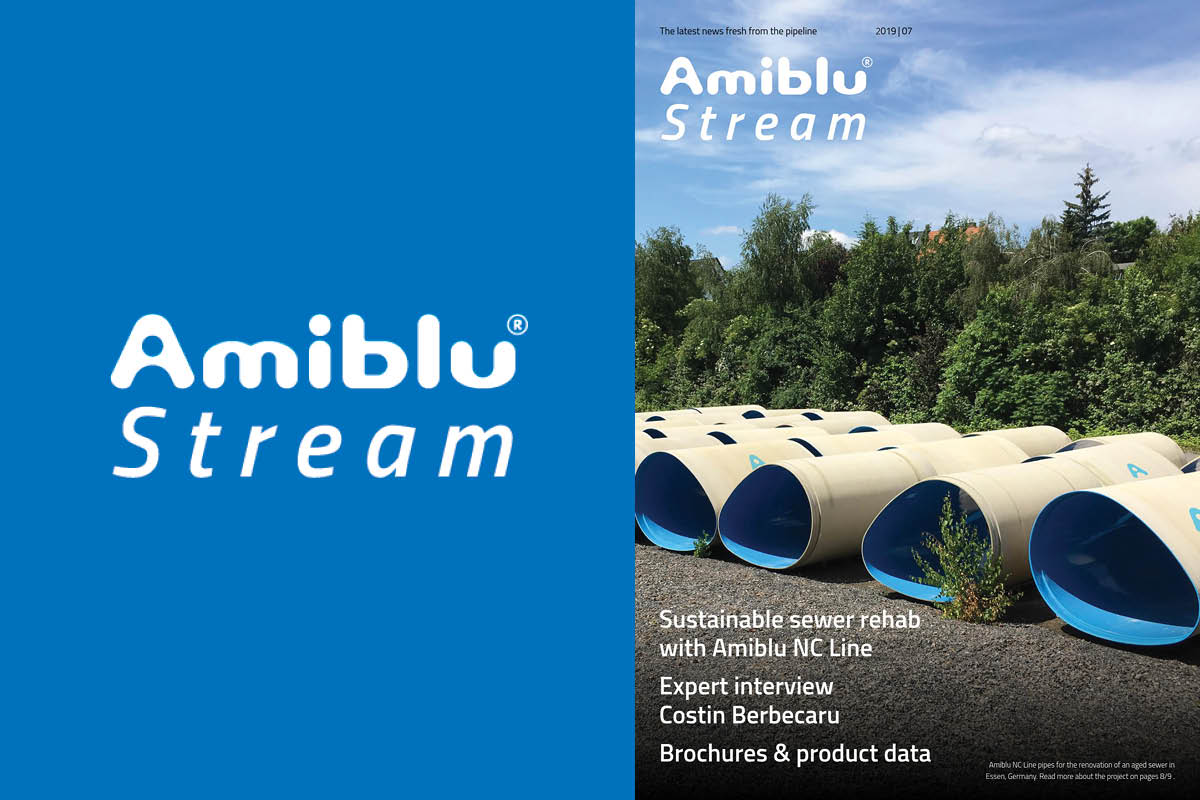 15 Jul

Amiblu Stream Magazine, July 2019

Construction sites are annoying. Noise, dirt, traffic disruptions – everything that you wouldn't wish for in a summer vacation. But then again, you also wouldn't wish for a broken water pipeline, right? This is no conflict of interests: "Trenchless" is the magic word that meets both goals and is also the success factor of numerous Amiblu projects.

In this issue of Amiblu Stream, we focus on pipeline rehabilitation via relining, which is especially popular in busy city centers. Learn about fantastic new projects with Amiblu NC Line as well as circular Hobas and Flowtite pipes, and gain insights into a remarkable installation by Costin Berbecaru (Amiblu Sales Director for South-East Europe).

Enjoy reading the brandnew Amiblu Stream Magazine, and have a great summer!

  Click here to download the July issue of our Amiblu Stream Magazine!