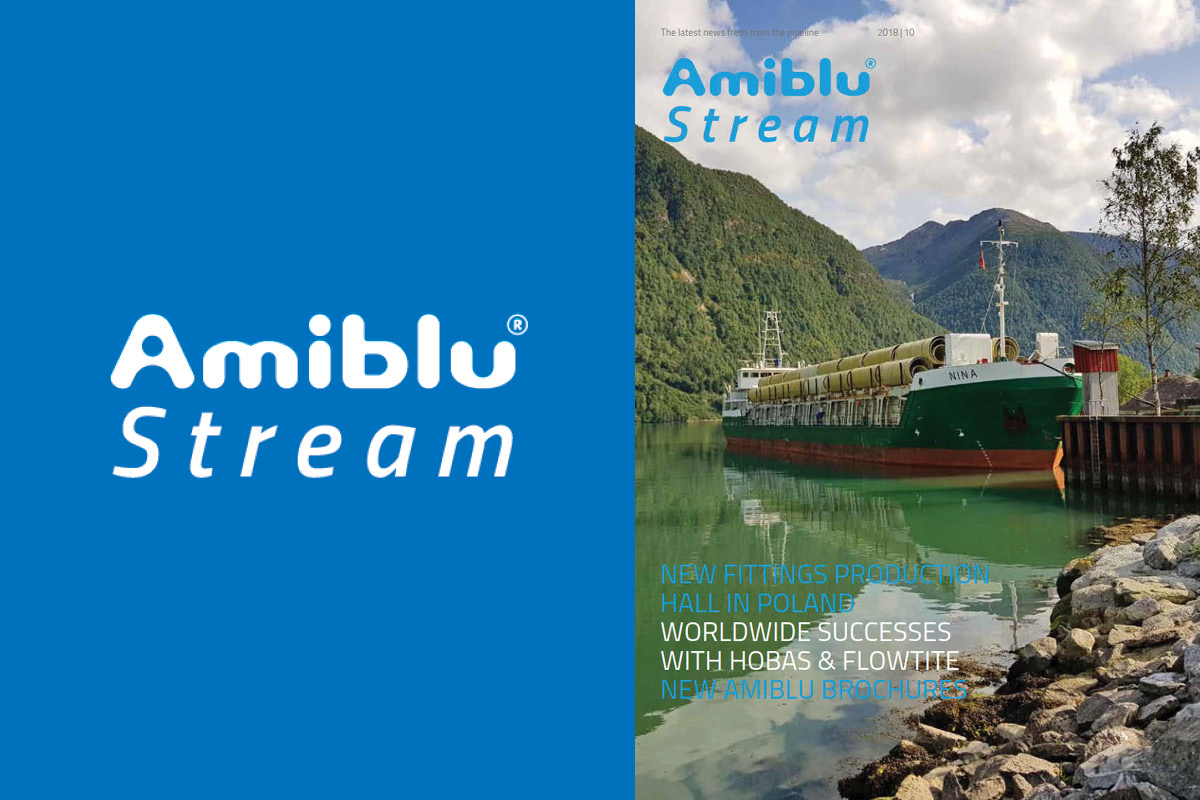 29 Oct

Amiblu Stream Magazine, October 2018

Welcome to Amiblu Stream, our corporate publication for sharing progress and developments with our teams and customers.

The start of something new is always exciting! Almost exactly one year after the launch of Amiblu, we celebrated another fantastic "kickoff" with the opening of our new 1500 m² fittings production hall in Poland. It advances our plant specialization strategy, increases production capacity and flexibility, and further improves the working conditions of Amiblu employees.

Speaking of "new", you'll find some remarkable projects with Hobas and Flowtite pipes as well as a presentation of your freshly produced brochures in this issue of Amiblu Stream.

Enjoy browsing through the many projects and news in this issue of Amiblu Stream!

  Click here to download the October issue of our Amiblu Stream Magazine!