Under a highway, you really don't want corroded steel pipes that structurally aren't safe anymore. But you also don't want to shut down traffic for lengthy construction works...
The flood control reservoir Roztoki Bystrzyckie was equipped with a special overflow system made of two highly durable Hobas PU Line pipelines with a very large diameter of 3600mm. The system ensures that the excess water accumulated in the reservoir will...
When pipes need to be laid and replaced in densely populated areas, pipe jacking / microtunneling is often the first choice. The impact of trenchless construction on residents and nature is much smaller compared to open cut installations which involve large...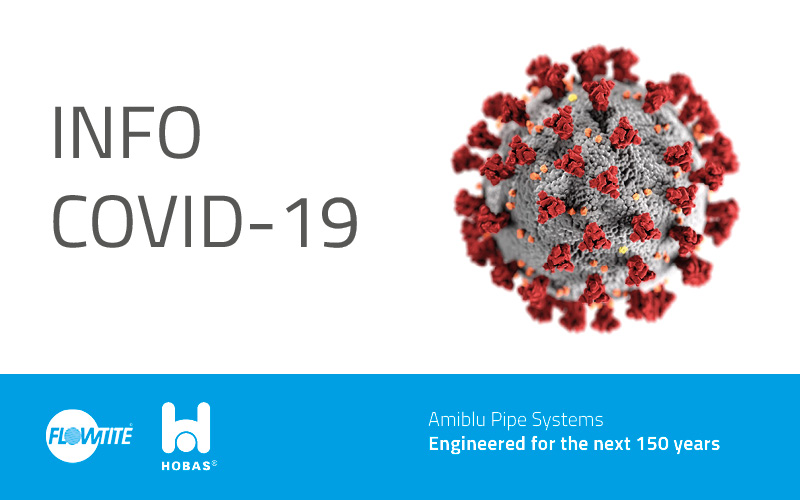 Dear valued business partner! Despite the challenges posed by the COVID-19 outbreak, we are focused on fulfilling all contracts as usual. Amiblu has taken strict precautionary measures at all locations and works in close contact with local governments. With the rapidity of...
Picture the 200 tons of a Boeing 747, the strict security measures in and around gates and planes, and the (normally) very busy departure and arrival schedules. For a pipe, this translates into several requirements: maximum load and stress resistance,...
Amiblu NC Line pipes with their non-circular cross-sections are ideal for relining old city sewers and channels that often hold non-circular shapes. The NC profiles can be customized according to customer demands and easily be adapted to different types of...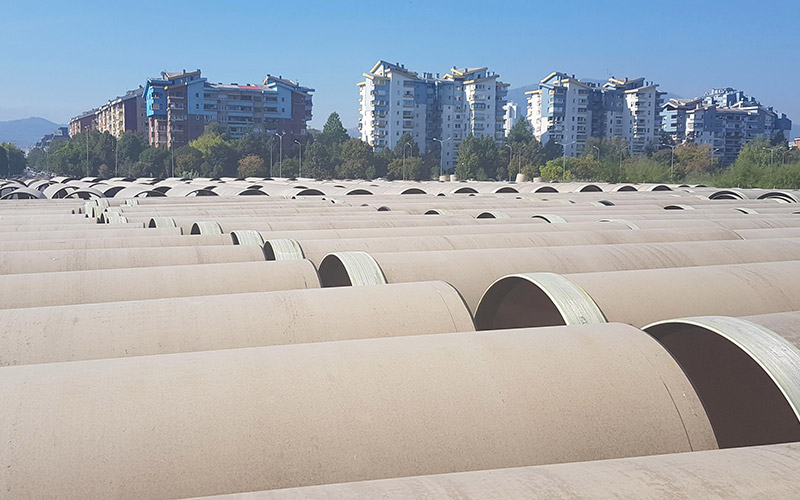 In North Macedonia's capital Skopje, 8.5 km of new GRP sewer pipes had to be installed in difficult soil and an area with no road infrastructure. Your city is constantly growing. Your city's sewer system – obviously not. And...
Join us on a breathtaking virtual flight over a hydropower project in beautiful Portugal! In the district of Viseu, Energias de Portugal (EDP) decided to replace a damaged concrete penstock with 2100 m filament wound GRP pipes DN 1000, PN...