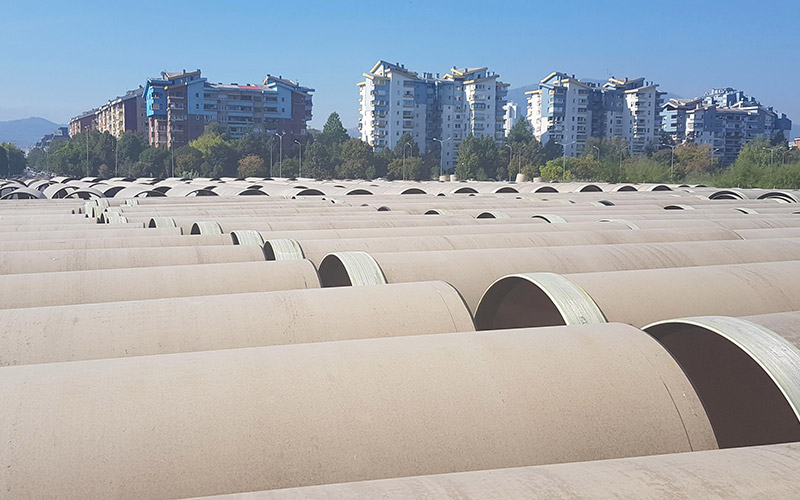 31 Mar

New GRP sewer pipes for Skopje, North Macedonia

In North Macedonia's capital Skopje, 8.5 km of new GRP sewer pipes had to be installed in difficult soil and an area with no road infrastructure.

Your city is constantly growing. Your city's sewer system – obviously not. And an expansion is easier said than done. Sounds familiar? Then rest assured that you're not alone – and that, even better, some issues can be tackled easier than expected.

The investor in Skopje required a pipe material that was easy to transport and install, and at the same time durable with a long service life. Light-weight and inherently corrosion resistant, GRP facilitates construction works and operates reliably for the next generations.