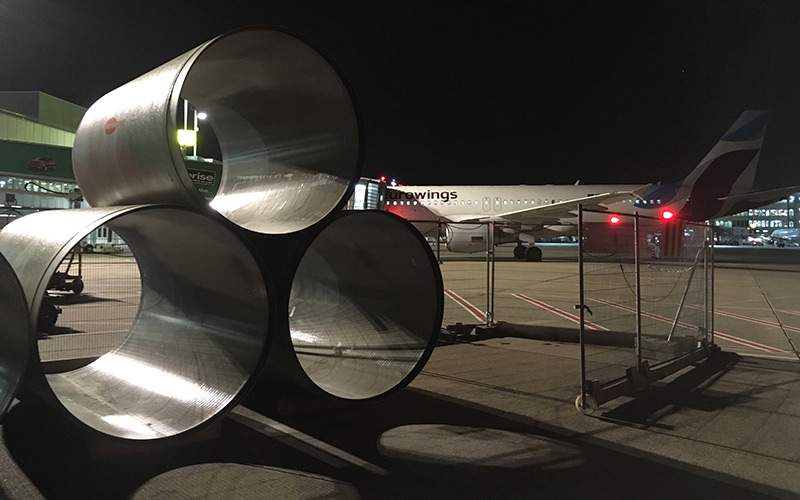 21 Jan

Relining with Flowtite GRP pipes at Düsseldorf Airport

At Düsseldorf Airport, Flowtite GRP pipes DN 1500 – DN 2000 have been used to reline the airport's stormwater drainage sewer to make it fit for the next generations of planes and air travellers!

The installation was a special challenge: Highest security measures, short nightly construction periods, and particular demands to the pipe material due to the high loads and stresses from airplanes.

With Amiblu GRP, all demands were met – with flying colors!